706 Whalley New Road
Harris Properties are pleased to offer this 3 bedroom mid terraced property. Located in the popular area of Roe Lee, in close proximity to Schools, shops and many other amenities.

The ground floor briefly comprises a large reception room and a fully..
Read More >>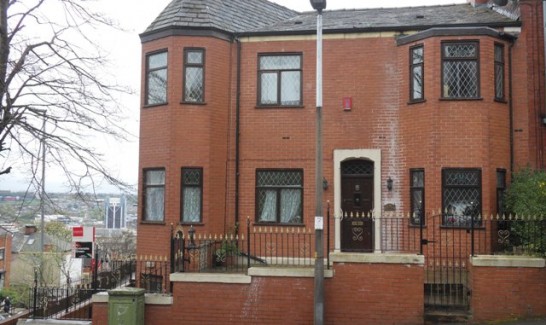 1 Park Ave
Harris Properties present for sale this 3 bedroom end terrace, constructed to a generous size utilizing the maximum space this property has to offer. A short walk away from Blackburn town centre, good schools and many other amenities.
Read More >>
55 and 57 Pringle Street
* FANTASTIC OFFER *

Harris Properties are delighted to offer 2 mid terraced properties for a combined sale of £162,000. Each Property comprise 2 bedrooms a..
Read More >>
Frequently Asked Questions by Tenants
Q: What is the Landlord responsible for?
A: Your landlord is responsible for:
· Repairs to structure and exterior of the property, heating and hot water
installations, basins, sinks, baths and sanitary installations.
· The Safety of gas and electrical appliances provided.
· The fire safety of furniture and furnishings provided by the Landlord.
· Maintaining the house in a habitable condition.
Q:
What is a habitable condition?
A: The Housing Act provides guidelines as to determine whether a dwelling is fit for human habitation. Namely, the property has to be in good physical repair, free from damp, have natural light in each bedroom and living room, adequate ventilation, clean water supply, proper drainage and sanitary conveniences; to have facilities for the storage, preparation and cooking of food.
Q: What am I (The Tenant) responsible for?
A: You are responsible for:
· Prompt payment of the rent.
· Prompt payment of all utility bills.
· Immediate reporting of damages and items requiring repairs.
· Respecting the needs of your neighbours and you are required to be a
responsible citizen.
Q: Will I (The Tenant) Need A Guarantor?
A: You will most definitely need a guarantor if you are a student or unemployed. Each guarantor will need to complete an application form and be referenced before a tenancy can be considered. The guarantor will also have to sign the deed of guarantee before the tenancy can proceed.
Q: What is the main responsibility of a Guarantor?
A: If a tenant falls behind with their rent payment then a guarantor is liable to clear the tenant arrears.
Q: What happens before I (The Tenant) leave the property?
A: A final inspection of the property will be carried out to ensure that all possessions have been removed from the premises. The property is clean and tidy. Remove all junk mail and black bags containing rubbish generated in the clearout. All black bags of rubbish should have been disposed of in the normal rubbish collection cycle or at the local Civic Amenities sites. All bins must be emptied and cleaned.
All carpets should have been vacuumed as well as under any moveable furniture. The original lampshades fitted with working light bulbs. Bedroom doors wiped down. Wardrobes, chest of drawers and desks are emptied and dusted. All floors should be swept and mopped.
Bathroom toilet de-scaled, shower curtain washed and re-hung, bathtub, sink and taps are de-scaled and cleaned. Bathroom and Kitchen wall tiles and grout cleaned. Kitchen appliances degreased and thoroughly cleaned. The fridge and freezer are to be switched off, the freezer defrosted. The fridge and freezer must be emptied and cleaned.
Q:
What is the procedure for the return of keys?
A: All sets of keys for the property must be returned to Harris Properties management Ltd. Failure to do so would mean that new keys must be cut. You will be charged for the replacements.
Q: What is the procedure to renting a property?
A: Firstly you will have to complete a simple application form. Please ensure all sections are completed, we will then process your references quickly and confidentially. If the application is successful an advance payment is then required of rent along with a security deposit. Payment of rent during the occupancy should always be in advance.
Q: How much money is required for a security deposit?
A: The security deposit is simply 4 weeks rent. For example if a property is on the market for £100 Per Week, then the security deposit will be £400.
Q: Are there any restrictions placed upon renting a property?
A: Please be aware that some landlords impose certain restrictions in respect of the following:
· Pets
· Students
· Housing Benefit
· Smoking